Welcome to Cheerleading!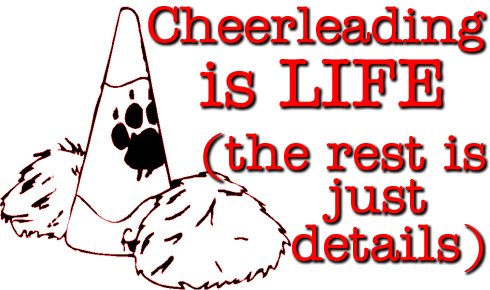 ---
2006 -2007
Raechel made the High School Varsity Cheer Team
---
2005
Here are some photos from this year's cheer competitions.
was a Trumbull Ranger's Pee Wee.
The Pee Wee team did very well this year taking First place at Southern Connecticut.
They took 3rd place at the regional competition and just missed going to the Nationals in Florida.



was on the Trumbull Rangers Midget team.
The Midgets also did very well this year.
They took 1st Placed at Southern Connecticut.
The Midget's placed 2nd at regional competition.
By placing 2nd they moved on to Nationals in Disney World Fl.

At Nationals the Midget's placed 4th and earned them self's a nice Trophy

Pee Wee 2005